Fund Administrator Services
The service includes managing the fund administration for the smooth functioning of the fund operations. It starts with understanding the fund requirements and management style of the Investment Manager. It covers all sorts of coordinators to fill in the gaps if any between the main activities of the fund. Mainly focused on procuring / distribution of funds from/to contributors. Maintaining their database and investment details. Coordination with the contributor towards the fulfillment of their commitments for the fund.
Some of the services offered by KRATOS are:
Drawdown notices and distribution letters
Contributor's investment & withdrawal reconciliations.
Facilitate investments in portfolio companies.
Contact Us
Share your details to learn more about our offerings in this space. We will get back to you soon.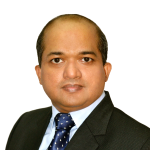 Mr. Mahesh Ghadi - Operations Head
  : +91 75 06 249 095
  : mahesh@kratosfunds.com