Fund Accounting Services
At Kratos, fund accounts are managed under a highly reliable technological setup capable of executing complex calculations, timely delivery, high accuracy and can manage volumes. The software is also used by leading wealth managers and custodians including India's top 5 private banks. Currently, the software manages over USD2,000 Bn worth of assets.
Some of the services offered by KRATOS are:
Allotment of unit statements to contributor.
Maintaining accounts for individual contributors.
Accounting of Portfolio Investments.
Calculation of Hurdle, Catchup, Carry, etc. as per waterfall mechanism.
Contact Us
Share your details to learn more about our offerings in this space. We will get back to you soon.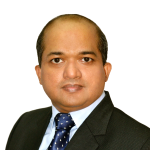 Mr. Mahesh Ghadi - Operations Head
  : +91 75 06 249 095
  : mahesh@kratosfunds.com