Contributor Onboarding/ Servicing
Now Contributor Onboarding can be managed with ease with the assistance of Kratos highly skilled team. It covers managing investor onboarding, creating a database with relevant information's including CKYC/KRA updates, coordinating to open a bank account, assisting with Contributor agreement, and providing general administration services. We believe in making Contributor Onboarding an easy process for our clients to enable them to focus on their core activities.
Some of the services offered by KRATOS are:
Creating and maintaining contributor's database
Contributor KYC i.e. KRA and CKYC status update.
Facilitate KRA/CKYC registration, if required by the contributor.
Management of clients queries during onboarding
Welcome letters to contributor post-completion of onboarding.
Contact Us
Share your details to learn more about our offerings in this space. We will get back to you soon.
Key Contacts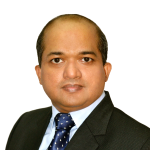 Mr. Mahesh Ghadi - Operations Head
  : +91 75 06 249 095
  : mahesh@kratosfunds.com