Compliance Management Services
Alternative investment funds (AIFs) are governed by the Securities and Exchange Board of India (SEBI) under the SEBI (Alternative Investment Funds) Regulations, 2012 ('AIF Regulations'). Prior to 2012, AIFs were governed by the SEBI (Venture Capital Funds) Regulations, 1996, which have now been repealed.
Additionally, AIFs receiving foreign investment must comply with:
the SEBI (Foreign Portfolio Investor) Regulations, 2019 ('FPI Regulations);
the Foreign Exchange Management Act, 1999; and
the rules and regulations issued thereunder, including the Foreign Exchange Management (Non-debt Instruments) Rules, 2019 ('FEMA Regulations').
Kratos highly skilled in the team manages AIF compliance reporting as the aforesaid
regulatory requirements. Our compliance services include the following:
Quarterly reporting to SEBI
Quarterly compliance reporting (QCR) to Trustee
Annual Compliance Test Report (CTR) to Trustee
Foreign Transactions Report to RBI
Contact Us
Share your details to learn more about our offerings in this space. We will get back to you soon.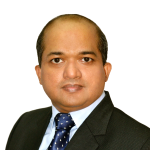 Mr. Mahesh Ghadi - Operations Head
  : +91 75 06 249 095
  : mahesh@kratosfunds.com